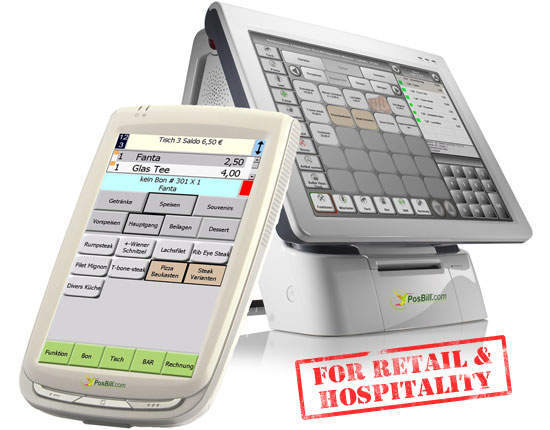 A clever point of sale system – A fast and efficient software
More than 15 years of experience speak in our favour. Worldwide our clients trust our POS systems for the hotel and restaurant branches.
A restaurant owner has other requirements for a POS system than the manager of a conference hotel or a retail shop. Our POS system is therefore as versatile as the wishes of our customers since it can be adapted to a wide range of businesses, from the small beer garden to the fashion boutique, from the corner shop and hairdresser to the large amusement park.
As professional experts we know the qualities that should distinguish an outstanding point of sale system. It should be fast and user friendly and provide a wide variety of functions. The information should be depicted in a clear and comprehensible manner so that even those with limited computer knowledge can use the program without any difficulty. PosBill fulfils all these requirements. Our clients benefit from our years of experience in this field and in more than 20 countries
These products will make your cashier ring:
PosBill Restaurant – Efficient POS and restaurant management system